Sheds Manufacturer Module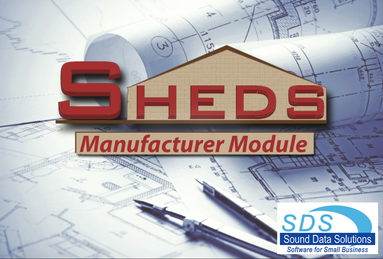 The Manufacturer Module is designed for companies that manufacturer portable buildings and other structures in a central manufacturing facility and sell wholesale to dealers.

- Allows dealers to input and submit orders
- Production scheduling
- Load planning for shipping
- Invoicing
- Calculates quantities and pricing, freight
- Job costing


---
---

Sheds keeps track of orders from the time the dealer submits them until after they're shipped and invoiced. No need to file paper copies of orders because Sheds maintains them for life.
---
---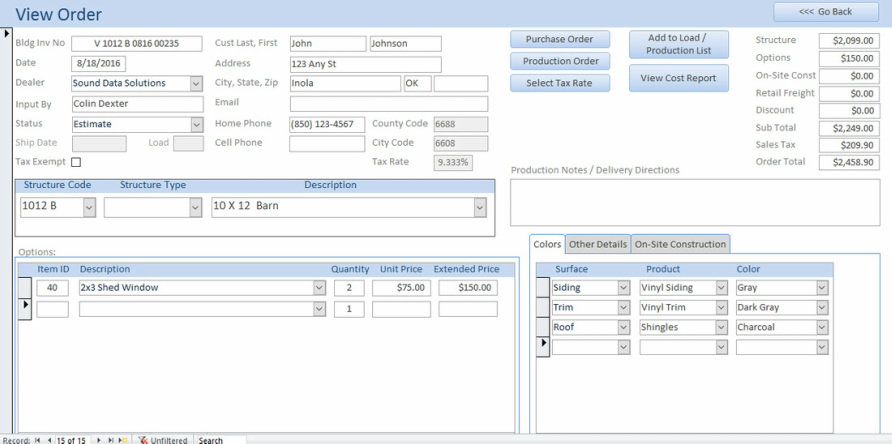 The Order input window is designed to get the job done with as few keystrokes and mouse clicks as possible. Select the building, options, and colors from drop down lists. Quantities, prices and totals calculate for you.
---
---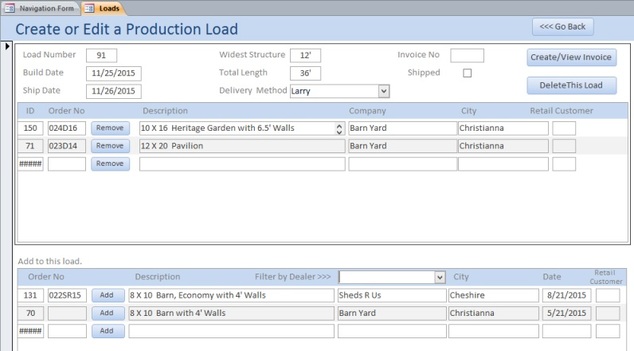 Load Planning - Orders are organized into production loads, taking into consideration delivery location, combined length of buildings, width, etc.

Production Scheduling - Build dates and ship dates are entered here.


---
---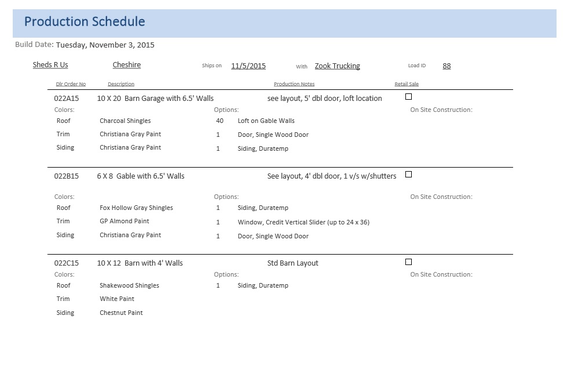 The Production Schedule is sorted by Build Date and Load Number, then by Order Number.


---
---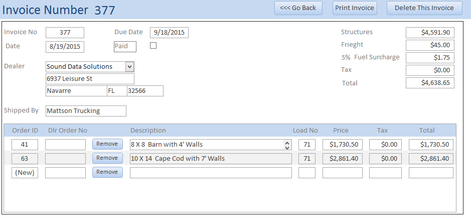 Sheds calculates and adds freight cost, fuel surcharge, and sales tax (if applicable) to the invoice before printing.


---
---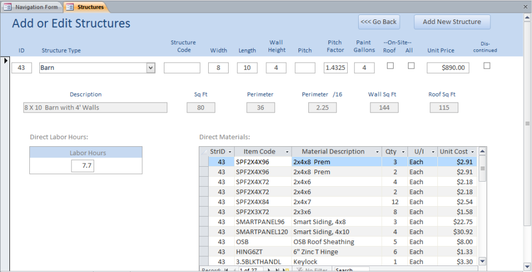 The Edit Structures window is where we keep track of specifications for each building. With these details, Sheds calculates floor, roof, and wall square footage, which are then used to calculate quantities and prices of upgrades like flooring, shingles and siding. We also have here our cost factors (labor hours and materials) that are used in Sheds' job costing function.


---
---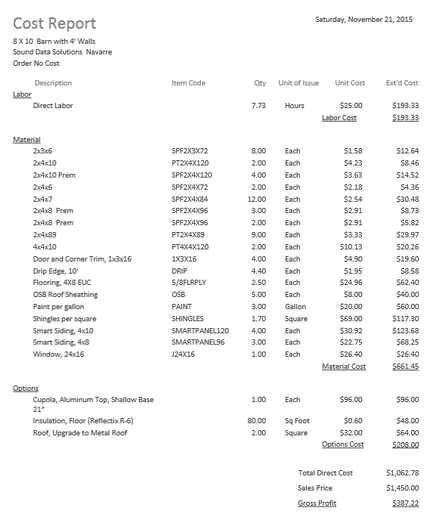 Sheds gives you the option to run a cost report for every building you make. It shows labor, materials and options costs and gross profit.

If you'd like it to assign overhead costs to each job, we can make it do that too.




---